CLICK FOR CORONAVIRUS UPDATE
Parent Seminars and In-Service Professional Workshops
at The Tutor Group
™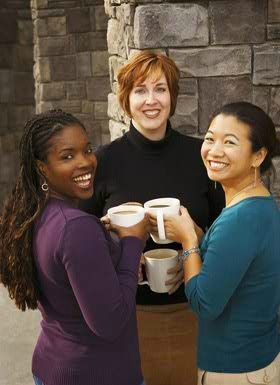 Coffee and Conversation evenings, or in-service professional workshops for school or organization staff, are available in your home, school or office with Education Consultant Janyce Lastman on education topics of common interest to friends or neighbours, teaching staff or other professionals.
Popular topics for parents include:
How to Choose the Right School

Helping Your Children Succeed in School (geared to a specific age group from school entry through graduation)

Parent Rights and Responsibilities in the Education Process

Improving Home-School Communication and Maximizing Parental Involvement

New Strategies for Old Problems: What really works with your kids

Wha...SSAT??!!?? A Parent's Guide to the SSAT Testing Process (also available as a multi-part student workshop within schools for Grades 4/5 through 9/10)
Popular topics for schools and other organizations include:
How to talk so parents will listen, and listen so parents will talk

Top ten teaching tips, tricks and strategies for... spelling, written language, math, social studies, or science (choice of one)

Generally Speaking: Enhancing students' general knowledge and cultural literacy

Testing 1-2-3: How to help students succeed in standardized testing

Wha...SSAT??!!?? A Teacher's Guide to the SSAT Process

New Strategies to Old Problems: What really works with challenged or challenging families
Workshops can be tailored to specific topics and age/stages groups, for example, "Transition Tips for Kindergarten (or to University)", "How to Help Your Child with Homework without Going Back to School Yourself"; "Life After Grade 8" etc.
Contact the office for details including a complete list of topics or to any discuss personalized speaking requests.