CLICK FOR CORONAVIRUS UPDATE
Appearances on "Help Me Sara" Podcasts by Sara Dimerman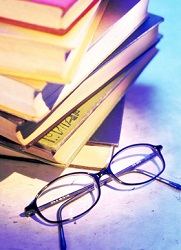 The impact of stopping and starting school during the pandemic
Interview (Feburary 25th 2021)

How Students, Parents and Teachers are adjusting to the "New Normal" of Learning
Interview (November 26th 2020)

How COVID has changed schools and classroom learning in our "New Normal"
Interview (September 24th 2020)

Preparing for the "new normal" of learning, starting now!
Interview (July 16th 2020)
When Bad Things Happen at Good Schools
Interview (December 5th 2018)
How to best prepare, study and perform well on tests and exams
Interview (September 18th 2017)
Adjusting to a new school year
Article (September 18th 2017)
How to choose the right school to fit your child's needs (or how to make the best of what you've got)
Interview (August 27th 2012)
Janyce Lastman and The Tutor Group
™

In the Press

How to help families survive and thrive, at home, school, and beyond with Janyce and Sara
A brief video summary of a presentation from the upcoming virtual conference "Adapting, Building, Changing: Rethinking Normal in a Post-Pandemic World" (September 24 – October 2 2021).
For more information, please go to http://www.oamhp.ca/2021-conference/.

Navigating COVID School with Your Teens
A video series on adapting to education in a post-COVID world. Produced as part of the 2020 Guide Your Kid Microconference, sponsored by the Canadian Gap Year Association. (February 22 2021)

Parents' Guide for At Home Learning [during COVID]
Quoted in Article (National Post, January 27 2021)

How to choose the best private school for your child [during COVID]
Quoted in Article (The Globe and Mail, September 25 2020)

Private School Expos 30-Day Crash Course
Expert Insights into School Choice (quoted in 30 day course offered via OurKids) – ongoing/no date

Acing the school interview
Quoted in Article (National Post, September 25 2019)

Look beyond the obvious for the right school
What Parents Don't Know (but Should!) when Choosing Schools, Quoted in Article (National Post, October 17 2018)

Gifted schools in Canada: compare the right options
Comparing Gifted Programming Options, Quoted in Article in OurKids.net Online (Fall 2018)

Interview on choosing the right school: Janyce Lastman
Choosing Private Schools, Expert Interview in Our Kids Magazine (Fall 2018)

When Your Current School Isn't Working
When is it Time to Change?, Quoted in Article in Toronto4Kids (Sept 2017)

Hyperlexia: Overview
Hyperlexia: Key Strategies for Home, School and Community Co-author, Booklet for Parents and Professionals (first published ca. 2001, republished online October 17th 2016)

Alternative school students hold reunion
Inside Toronto: May 2010

How to Get the Right Education for Your Child
by Malkin Dare, OQE-SAER Publications (First edition 1998, Last Updated 2009)
Interview begins on page 84

NLDA (Non Verbal Learning Disabilities Association) Speaker Bios
March 2007 Symposium, San Jose CA
Janyce Lastman's Speaker Bio can be read on pages 8 and 9

The Spin Goes On!
by Lon Woodbury, Woodbury Reports: February 2007 (pages 1-4)
Janyce Lastman's original article "Escort or Abduction? A Different View" can be read here.